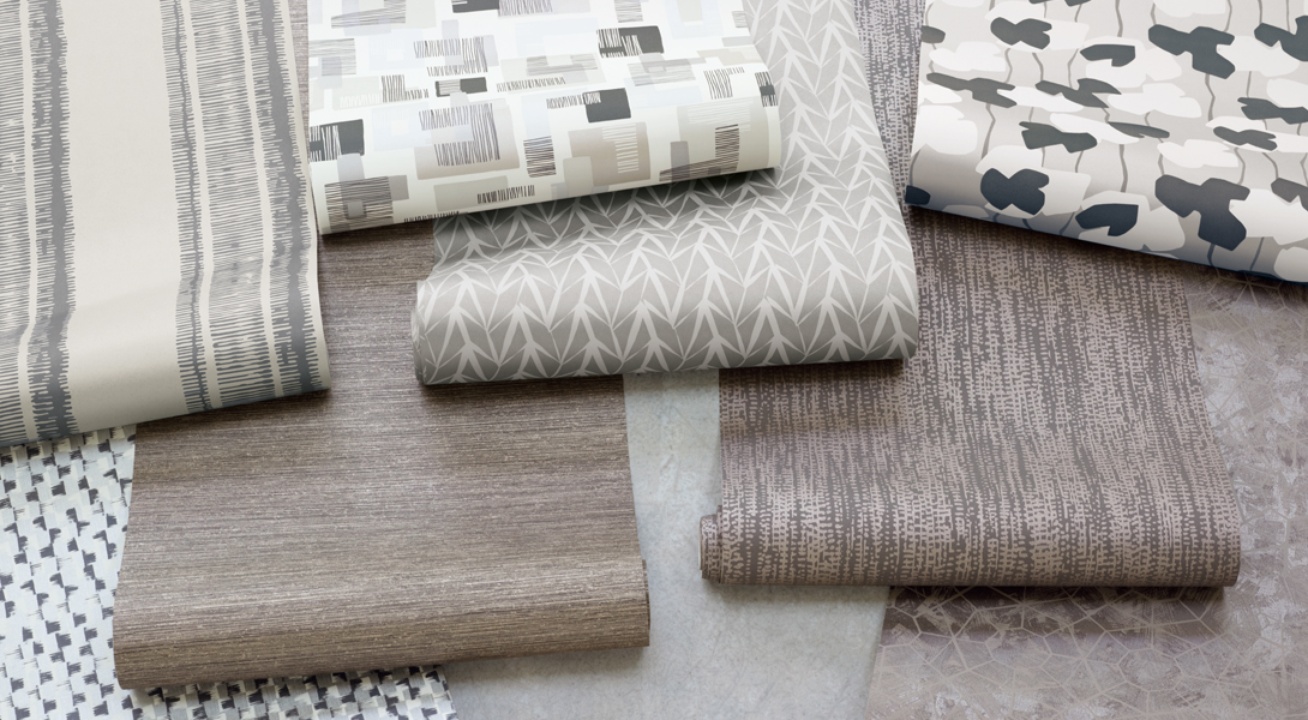 Wallpaper & Murals Otorohanga NZ
If you are looking for wallpaper or murals to decorate the rooms in your Otorohanga home, visit our showroom for the best range in NZ. Our clients come to us from as far away as Hamilton for the options we have available, the expertise of our team, and the competitiveness of our prices.
When you come to us at Murray Hunt Furnishers, you can choose from thousands of wallpaper designs, from simple textures to lavish feature wall styles.
We also have a fantastic selection of murals that you can use to make a striking design statement, whatever room you are decorating.
Don't worry if you are not sure of the wallpaper design you want as we have wallpaper and interior design experts on hand who can help. Please contact us today if you have a query on 07 873 8640.
Best Range of Wallpapers Otorohanga
At Murray Hunt Furnishers, we have a reputation for being the leading stockists of wallpaper in the Otorohanga area, with brands from NZ and around the world. This means you will find a wallpaper you love whatever your budget and whatever style you are looking for.
We stock many major brands including Vision, James Dunlop, Baker Lifestyle, Harlequin/Scion, Sanderson, and Clarke & Clarke.
To find out more about the wallpaper we stock, please call us on 07 873 8640.
To see the options we have available, and to get samples that you can bring home to check with your existing furniture and furnishings, visit our Otorohanga showroom.
Murals in Otorohanga
Are you considering using a mural to create a design feature in your room?
We have a wide range of photo murals that can really make a statement in your space.
The murals we have available feature a range of different design styles. They all have one thing in common, though – they are all striking.
You should also speak to a member of our team when you visit our showroom. They'll be able to give you advice on the best mural to choose as well as advice on the best colour schemes for the other walls.
The murals we offer in our Otorohanga shop come from leading manufacturers in NZ and around the world.
Call us now on 07 873 8640 to get a quote or if you have a query about murals.
Affordable Wallpaper Hangers Otorohanga NZ
Getting a wallpaper that you like is only part of the journey to transforming the rooms in your home. After all, the wallpaper will need to be hanged. This is not an easy task so is usually best undertaken by a professional.
We'll help you through each stage of the process. This starts with helping make sure you buy the right number of rolls – enough to give you accurate coverage but not too much that you have loads leftover.
We can then recommend an experienced and skilled decorator who we know will do a good job. We know all the wallpaper hangers that we recommend, and they all have experience decorating homes in Otorohanga, NZ.
To find out more about the wallpaper hangers on our preferred list as well as the wallpaper options that we have available in-store, please call us on 07 873 8640.
Interior Design Service
Do you need help selecting wallpaper for your room/s? Our interior design service is the perfect solution.
Call today on 07 873 8640 to find out more and to book a consultation.