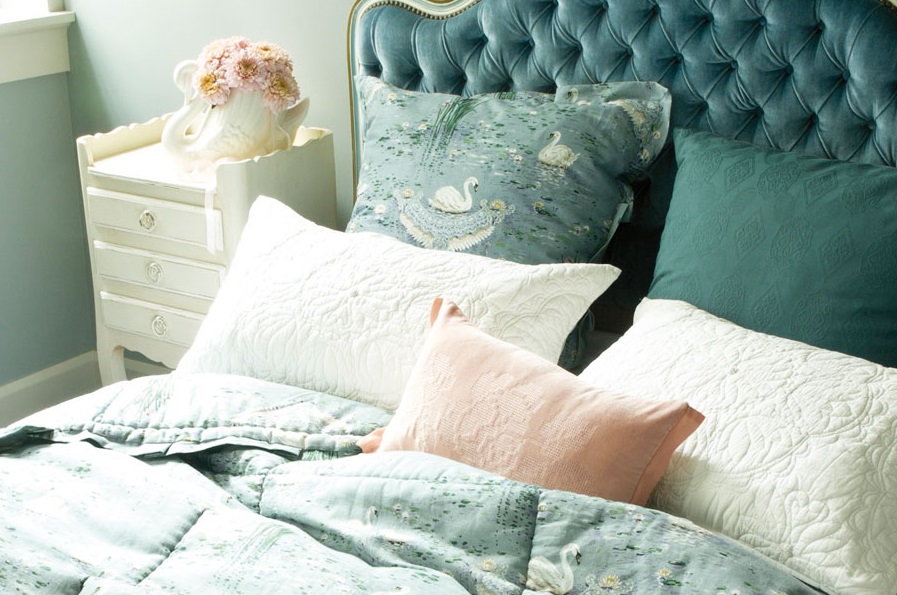 Giftware & Linen Suppliers Otorohanga NZ
Our giftware and linen ranges complete our store. This is the area you can spend hours in, getting inspired and dreaming the day away. We have so many products to choose from and something to suit every home.
The best way to spoil yourself is with a new set of bedding. Create your own private sanctuary through our range of beautiful and quality bedspreads, duvet covers, comforters, pillowcases, sheet sets, blankets, throws, protectors, valances, bath towels, and cushions.
These fantastic products come from leading suppliers like MM Linen/bluebellgrey, Bianca Lorenne, Seneca, and Logan & Mason, and you can get them all right here in our Otorohanga, NZ store.
We have a fantastic selection of gifts too, with options to suit all tastes and for all occasions.
When you come to us for linen or giftware, you can have confidence in the products we sell. Everything in our range is handpicked by our experienced team based on the quality of manufacture and the design style. You only get the best when you shop with us.
To enquire about something specific, please call us now on 07 873 8640 to speak to a member of our team.
Otherwise, call into our shop to see the linens, giftware, and other great homeware and furniture products that we offer.
Giftware in Otorohanga
Whether you're looking for a present for a wedding, birthday, anniversary, Christmas, or just to say thanks, we've got you covered. We have a ridiculously large range of kitchen and tableware, glasses, cushions, candles, diffusers, mirrors, clocks, art, artificial flowers, outdoor and garden ornaments and so much more…
Stock arrives daily from French Country, CC Interiors, One World Collection, Le Monde, Le Forge, Kerridge Linen & More, Furtex, Flower Systems, Jalan and Domestic Agencies, so there is always something new to see in our stunning showroom.
Visit us for inspiration, to dream, and to find that something special.
If you are buying for someone else, we can wrap your gift professionally with attractive and stylish wrapping paper.
Remember, though, gifts don't always have to be for someone else! So, why not treat yourself – you deserve it.
Visit our Otorohanga shop today.
Commercial Linen Otorohanga NZ
As a leading stockist of linen products, we are also leading commercial linen suppliers in Otorohanga, NZ. Whether you are an interior designer or a supplier of linen, contact us for the best range and discounts on bulk orders.
We offer an excellent range to choose from and our customer service is fantastic. In other words, we won't let you or your customers down. Call today on 07 873 8640.
Interior Design Service
Linen is a key part of the décor in your home, but how do you make sure everything comes together right? If this is a question you are grappling with, or if you don't know where to start, our interior design services are the solution.
The professional interior designers on our team will develop the perfect concept whether you are decorating a single room or your entire house.
Call 07 873 8640 now for more information and to book an interior design consultation.